#BrightlySummerFun Giveaway: Enter for a chance to win Amazing Prizes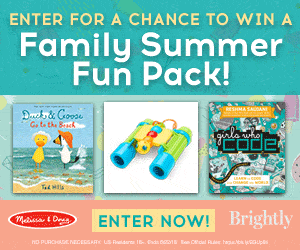 Brightly and Melissa & Doug have teamed up to offer the chance to win the ultimate summer fun pack. The family fun prize pack includes 50 brand-new books and $1,000 worth of Melissa & Doug toys!
Simply click the pic or go HERE to enter for free now!!

Print This Post!