FREE Light bulbs at Walmart After Ibotta!!
Depending on your location, the 10W (60W equivalent) GE soft white dimmable light bulb could be priced as low as 97¢ per package….97 CENTS!!! That's a heck of a deal.
It gets better though, of course it does.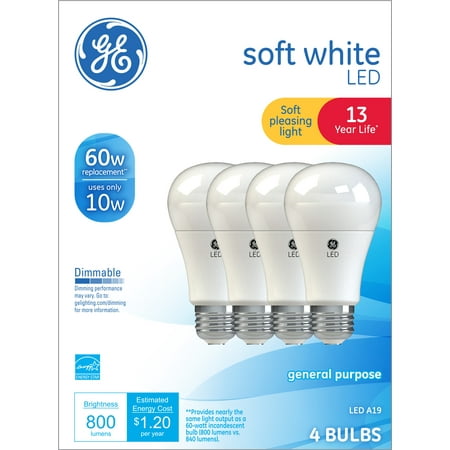 I mentioned getting them for FREE. So how do you do that?
Well turns out, there's an Ibotta rebate available for these lights as well.
Up to 5 packages you can purchase and get a cash back rebate on each package of bulbs.
So how's it look?
Buy (up to) 5 packages of light bulbs as pictured 97¢ each
Submit $1 cash back on purchase of GE light bulbs w/ Ibotta Rebate (up to 5 times)
Final price would be up to 5 FREE packages of bulbs!!!
Go—> HERE <— to check out the inventory at your local walmart!!

Print This Post!